Swimmingpool.com is dedicated to helping you grow your business. Below you will find tip resources to stay informed, cost effective marketing, brochure benefits to help your customers.
---
---
Tips for Business Growth and Profitability
Grow your business by listening to podcasts from Grandy and Associates. Discover how to drive forces into your team, increase relationships with your customers, handling customer objections and more!
Here are our top suggestions:
Driving Forces Fire into Your Teams Belly
Finding Business in Your Business Card File
Focus on Relationships for Stronger Marketing
4 Unique Ideas from Real Contractors
Handling and Overcoming Customer Objections
---
Cost Effective Marketing
Visibility of your services is vital to attract new customers and generate sales, but are you doing this in a cost-effective way? While you may have a business card stating your role and message, it is also highly encouraged for a service field to use signs to create a visible mean of communication. Using products such as labels, site signs, and door hangers, will work as silent salespeople to help draw in new potential customers.
---
Importance of Publications
Publications are an effective marketing tool that are easy to produce, cost effective and easy to distribute. They easily display product features or services, main ideas, engaging images and include guides and information. The handouts are great for first time introductions and selling kits to help guide your new customers into products they may want.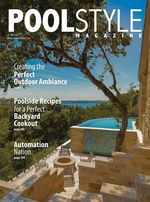 POOLSTYLE Magazine
Get inspired with the latest trends and information on all things pool related in our POOLSTYLE Magazine! From pool inspiration, landscaping, to the latest pool technology, it covers it all. POOLSTYLE Magazine is great for new customers who are searching for the best fit for their outdoor living area.
---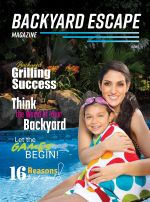 Backyard Escape Magazine
If a vinyl pool is what your customer is after, then this magazine is perfect! Backyard Escape highlights the best features and looks for vinyl pools using pool shapes, designer services, accessories and more. Help your customers discover the world of their backyard.
In addition to the Backyard Escape Consumer Magazine, we have a 20-page Backyard Escape Brochure for you to use when working with a homeowner wanting a vinyl pool. This brochure features vinyl pools, shapes, NPT Designer Services Vinyl Liners and more.
---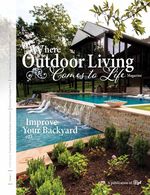 Outdoor Living Magazine
National Pool Tile's newest literature addition, Where Outdoor Living Comes to Life Magazine, has the latest articles, tips, and photos for inspire and inform your outdoor lifestyle. This magazine highlights the usage of NPT products and combining elements to create a dream pool.
---
NPT Brochures
For a customer looking for specifics, give them a copy of the NPT collection. From hardscapes, tile, and pool finishes, this collection will help your customers find the exact look they desire.